OUR STORY
A glimpse of who we are

THE JOURNEY TO WELLBEING BEGINS WITH A SINGLE STEP
Our vision from the very beginning has been to create a peaceful and comfortable space that encourages unity with nature, with each other, and with ourselves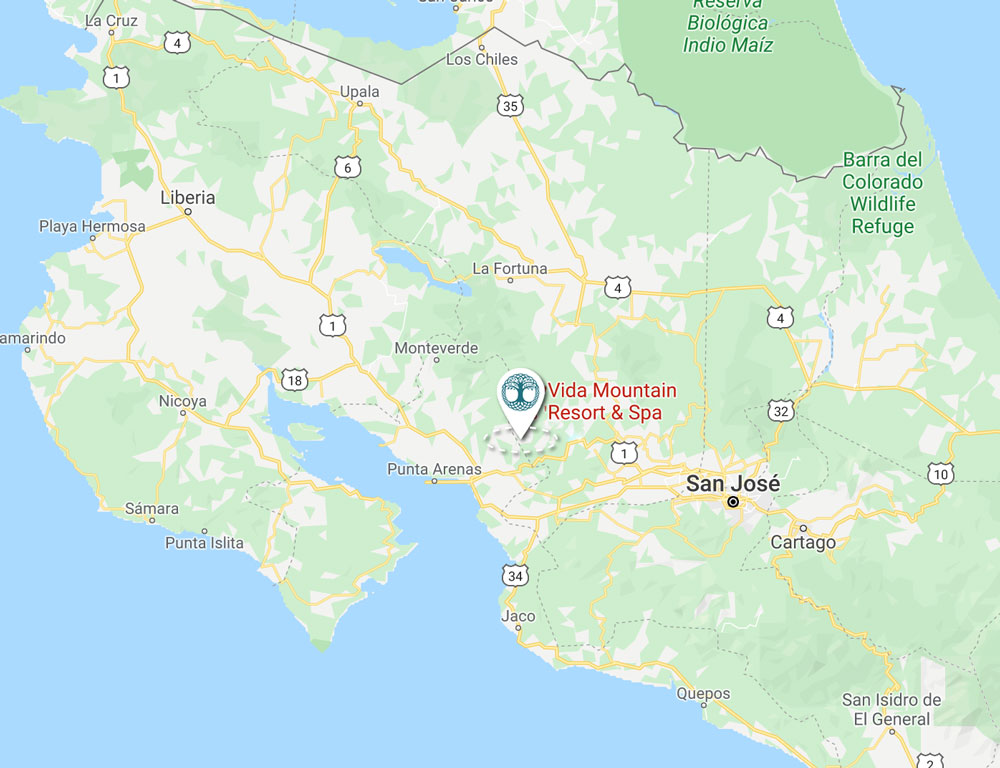 We opened our doors in 2017 with great enthusiasm as a resort that is set apart, not only from the bustling hubs of Costa Rica, but in the quality experience we would offer our guests.
Being located in the quaint town of El Salvador, we are tucked away from city sounds and tourist crowds yet only an hour and a half from the San Jose airport. With over 11 acres of land, it is easy to embrace the beautiful natural environment that surrounds us.
There is a strong sense of community here which allows you to feel at ease and more deeply connected to the simple life. This is one of the reasons why people in Costa Rica are amongst the happiest and healthiest in the world. Here at Vida Mountain, we work as a team. We value, respect and support each other. This allows us to more easily provide our guests with memorable moments and exceptional service.
We are humbled to be a preferred location for locals looking to enjoy a relaxing break from the city and for international visitors seeking a place that is unique and off the beaten path. We have attracted countless retreat goers who desire both physical and spiritual growth, and we have become an ideal space for learning and healing.
When you remain in this place long enough you begin to feel an energetic shift – you feel more open, content and present.
Fall in love with Costa Rica's majestic mountains, ideal tropical climate and welcoming vibrant culture and let the attentive and loving nature of our staff warm your heart.

We look forward to being a memorable part of your story.
"Ever inspiring, Vida Mountain is an unforgettable place…
Nature and architecture come together in a very inviting way. As an artist and photographer, I find that there is discovery waiting here at all times of the year!"