RETREATS + EVENTS
Welcome to a more connected world

Immerse yourself in nature and travel off the beaten path
Chosen and loved by groups seeking a quiet and inspiring atmosphere, Vida Mountain offers a safe and relaxing environment that is ideal for sharing, learning and healing. The connection we have to our natural surroundings motivates us to live a more simple and healthy lifestyle. Take time to rebalance your life and gain a new perspective with a group of like-minded individuals.
The breathtaking ocean views and the majestic mountains that surround us provide an extraordinary place to transform and reawaken your soul.
"One of the best experiences of my life…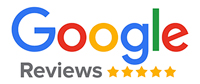 We are here to help. We'd love to connect to see if we have a private retreat that better suits your needs.
BRING YOUR VISION TO LIFE
WELLNESS ● CORPORATE ● TRAININGS ● WORKSHOPS ● CELEBRATIONS ● REUNIONS
Whether you already have a group and are looking for a space that suits your needs, or you are interested in offering a public event, we are here to guide you!
We love working with leaders, whether experienced or a beginner, and we know very well the patience and dedication that is required to create an unforgettable experience.
We work with you to handle all particulars such as transportation, guests dietary needs, spa appointments, as well as assist you in coordinating daily activities and unforgettable group trips. Depending on availability, the entire resort can be reserved exclusively for you!
For our international leaders: There are many benefits to hosting in Costa Rica, including the opportunity to travel here yourself at no extra cost.
We are here to help you exceed your guests´ expectations, giving them all they need and more.
"Fabulous service and experience…
Everyone was so nice and genuinely interested in making our experience an extraordinary one. This place is magical and I will be coming back."
– Marcela, San José, Costa Rica


Please inquire here and we will do our very best to contact you within 24 hours.
It is our pleasure to provide you with a custom proposal that meets your unique needs.
Click here to read our privacy policy